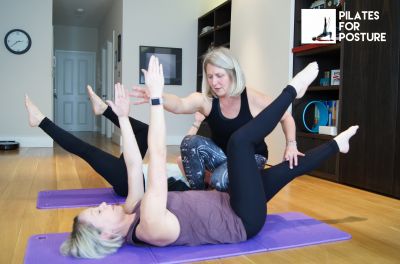 We offer 10 in person mixed ability group classes a week and 5 zoom classes. These classes are all in Clapham across three different venues. We provide different levels of exercises within every class so that our approach is teaching the client and not the exercise. This allows individuals to progress at the right level for them to maximise the benefit of Pilates. Mats and all small equipment are provided.
All clients are asked to fill out a screening form and to attend a one to one Principles of Pilates session with one of the instructors before attending a group class.
Group class sizes vary depending on the venue but most of the classes if fulled subscribed are limited to 11 clients.
Cost:
Class blocks are booked in term time, and there are three terms, autumn, winter and summer terms and the length varies between 11 and 15 weeks per term. We base our terms on the Wandsworth state school schedule.
The cost of the in person classes are £14 per class so a block of 12 is £168.
Zoom £15 per week
New clients also have the added cost of £20 for the Prinicples of Pilates 1:1 session.