.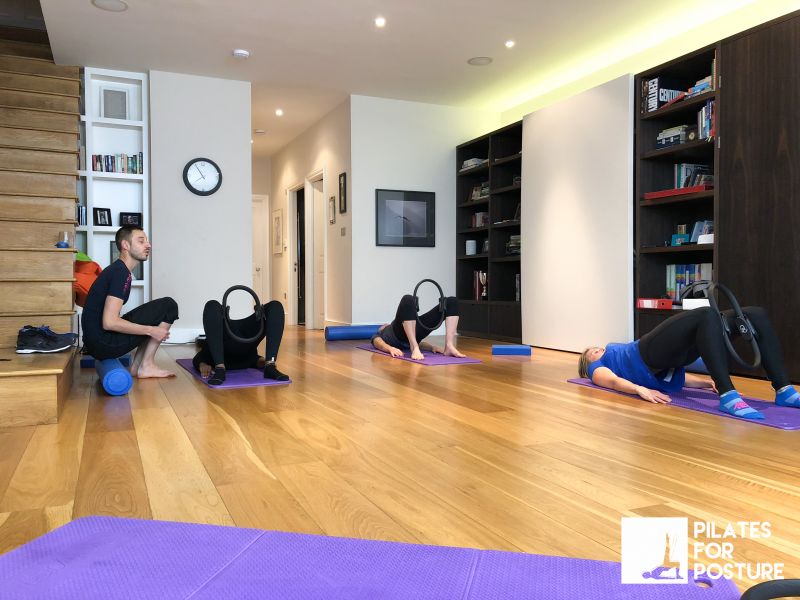 The Clapham Common West Side Studio Space is available to hire either for an individual session or on a regular weekly basis. It is an open space with a wood floor and underfloor heating. The space is accessed through the main entrance to the house and is located in the basement. There is a bathroom in the basement for clients to use.
The studio accommodates 12 mats comfortably. It is a great venue for Pilates, Yoga, Health and Wellness groups and weekend workshops.

The studio hire comes with access to all the pilates equipment which includes Pilates mats, blocks, Pilates head pads, weighted balls, foam rollers, magic circles, small balls, non slips and theraband.

Available 7 days a week when there is not already a class running, please see timetable for more details or ring for information:
Cost:
£20 per hour for regular weekly hire
£30 per hour for a one off hire
Monday to Thursday 8am – 9:30pm
Friday 9am – 7pm
Saturday 10am – 3pm
Sunday 10am – 3pm
Please call Jenny Dennis for further details or to arrange an appointment to see the space.
Tel – 07966017294
Email - jenny@pilatesforposture.com